Location: 57 West 57th Street, Suite 1409, New York, NY 10019 - Licensed by NY State
Cosmetic Skin Care Training
Preparing Estheticians who are skilled in their craft
The Lia Schorr Institute of Cosmetic Skin Care Training offers students an opportunity to train with Ms. Schorr in a rewarding and demanding program that combines lecture, written assignments and extensive clinical experience. The Institute is committed to preparing Estheticians who are skilled in their craft, committed to professional client care, and have a solid business foundation.
SIGN UP FOR COURSES NOW
Our Courses
Courses from Beginners and Right Up to Spa or Salon Owners
Courses are designed to meet the needs of beginners as well as those who are more advanced and seek to enhance their professional practices as accomplished estheticians or spa and salon owners. Students are trained on state-of-the art equipment. They learn the function and application of each machine during treatments.
A Toast

A Toast to the industry
"Toast to the industry, to each one of you, and to my staff!" Beautifully said by yours truly, Lia Schorr
A Toast
A Toast to the industry
"Toast to the industry, to each one of you, and to my staff!" Beautifully said by yours truly, Lia Schorr
Lia Schorr
Lia Schorr, a pioneer in the skincare industry, shares her 45 years of experience with each of her students. Ms. Schorr is the author of three acclaimed skincare books: Seasonal Skin Care (Simon & Schuster); Skincare Guide for Men (Prentice Hall); and Salon Ovations Advanced Skin Care Handbook. She worked her way up within the skincare field from a salon employee to a long-time salon/ day spa owner and has been featured in magazines, newspapers, and websites across the country.

Our beauty school employs instructors that are licensed by the New York State Department of Education and are experts in the industry. As a result of our small, personalized classes and combination of lectures, written assignments and hands-on clinical experience, our students are in high demand within the beauty industry.
Read More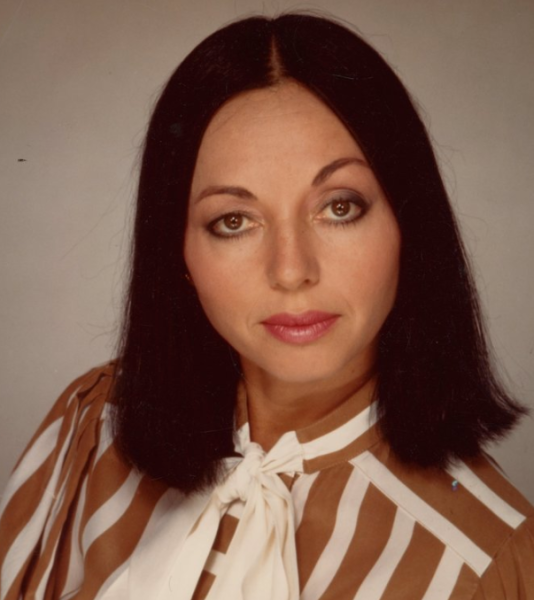 The school's founder, Lia Schorr, is a world renowned skin care expert with her own skin care line and author of three skin care books who takes interest in each student's career path. Ms. Schorr is a hands-on mentor, educator and student advisor who personally interacts with students and graduates on a daily basis. We offer rolling admission with a variety of flexible schedules to meet your needs. From day one, students are immersed in both practical instruction and theory to achieve a well-rounded education. We strive to exceed the highest of standards with a focus on passing the state licensing examination. To that end, the New York State's Esthetics curriculum is strictly adhered to. Students reap the benefits of having Instructors that have taught at this school for 20 years.
Depending upon which schedule, it will vary between 20 and 40 weeks.
Full Time: 20 weeks Part Time: 40 weeks Weekends: 38 weeks Eves: 40 weeks
Full time: 30 hours Part time: 15 hours Weekend: 16 hours Eves: 15 hours
Yes, we have both evening and weekend classes.
Students and graduates are linked to an ongoing list of hiring spas, salons, performance venues, physicians, cosmetic brands and fashion houses seeking Facialists, Laser Technicians, Waxers and Make-up Artists.
Lecture/theory classes have a maximum of 10 students.
Lia Schorr Institute Graduates
I'm a recent graduate, but have known this school for a year now. And, I must say this is the best school when it comes to flexibility, education, and so much more. All instructors are so knowledgeable, when it comes to being an Esthetician and so down to earth. I had the best experience here, and so excited for my future. If you're thinking about joining, just START! They're the best!!
I moved to NYC from Colorado this year and was looking for an Esthetics school. I researched a few schools and chose Lia Schorr Institute. I'm so happy I did! There is no comparison with other schools. The reputation and professionalism shown by Lia Schorr has surpassed all expectations. I would highly recommend this school to anyone who needs flexibility and more personal training.
My experience at the Lia Schorr Institute was great. I personally loved how small and intimate the classes are is so much easier to get one on one with the teachers and learn better. The teachers and the staff are very welcoming. Overall, I recommend this school if you're interested in Esthetics.
I was looking for an esthetic school in NYC to obtained my license. I called many schools and I was not happy with any of the choices. I went to Lia Schorr and immediately felt a connection. Lia is very nice, warm and also flexible with you schedule. If you're looking for an intimate school please come to this one. You can will not be disappointed.
I looked for a high end institute with small class sizes that's very warm hearted. Always had the desire for the beauty industry. So I visited the school which opened my eyes to how amazing the school is the teachers and Lia Schorr herself. The harmony of the school the standard the school I made incredible friends. Don't wait too long to visit you won't be disappointed